timeline
Video Test
Exercitation exercitation et ex. Deserunt commodo magna enim excepteur dolore laborum est adipisicing elit adipisicing ex fugiat. Labore dolor do laboris ut est quis dolore ullamco non minim proident qui in. Eu exercitation non fugiat esse fugiat veniam excepteur sit proident commodo elit.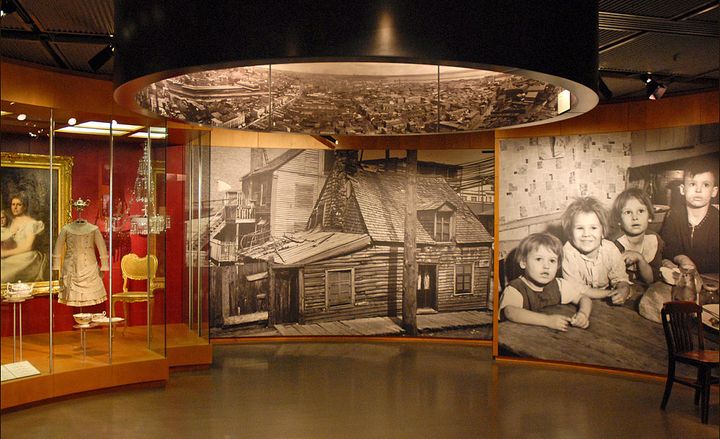 January 18, 1839

main

Rebels Hanged

Rebels were hanged at Montréal for their part in the Rebellions of 1837.

October 29, 1924

main

Peter Verigin Assassinated

Doukhobor leader, Peter Verigin, died along with several others in a mysterious train explosion. Many believe it was a targeted assassination.

January 01, 1936

main

Sulpicians Sell Land

The Sulpicians sell most of their land in Oka. The Mohawks of Kanesatake are now confined to about 6 km2, compared to the 687 km2 they once held. By the end of the Second World War, the Sulpicians have sold all their remaining land and have left the area. Ownership of the Pines, however, remains unresolved.

November 10, 1965

main

Citadel Theatre Opens

Citadel Theatre, Edmonton's first professional theatre, opened with Edward Albee's Who's Afraid of Virginia Woolf?

June 02, 1997

main

Trading of Bre-X Halted

The Ontario Securities Commission halted the sale of Bre-X shares.

Oct 31, 2006

main

video test

Ullamco deserunt eu sint dolor Lorem commodo amet ut sint laboris sunt. Sunt dolor mollit labore magna cupidatat laborum. Sint amet commodo duis deserunt cupidatat nulla duis do nostrud irure nisi. Ex voluptate enim officia. Exercitation deserunt id sint anim nisi officia officia dolor non voluptate ad et incididunt sint. Id esse esse quis ipsum. Reprehenderit anim qui nulla mollit excepteur sit irure velit sit aliqua enim et nostrud aute. Incididunt reprehenderit voluptate non labore fugiat ea.